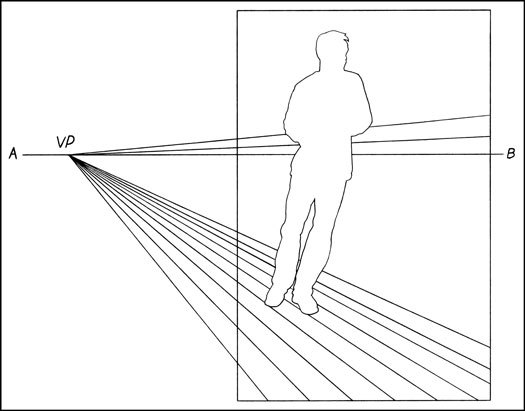 VANISH
- 1303, from aphetic form of stem of O.Fr.
esvanir
"disappear," from V.L.
*exvanire,
from L.
evanescere
"disappear, die out," from
ex-
"out" +
vanescere
"vanish," from
vanus
"empty" (see
vain
).
Vanishing point
in perspective drawing is recorded from 1797.
Stories like
this
local one fascinate me.
Here's a guy who seemingly heads for the hills for his regular jog and kinda sorta doesn't return. As the story goes, he fell in a ravine and rolled under a log and covered himself with leaves to stay warm and dry, and then stayed that way for three cold, wet days seemingly unconscious and oblivious to the hordes of helicopters and searchers swarming the park area looking for him. So then he emerges from the woods days later, finds his vehicle towed and so then, walks home the eight miles or whatever. Tired but uninjured and in good health. Yup. That's his story and he's sticking to it. I'm sure as the years go on, it will become a "ten miles, uphill, in the snow with near hypothermia" family legend but for now it remains the city-walk version.
Of course, there's nothing fishy about this tale. Pffffttt... The parallels between his fantastical epic and
this gal's
famous escapade, which made headlines across Canada and even in Vegas for a time...by golly, they're uncanny.
So OK, in the spirit of "true" confessions, I'll admit once or twice or five million times, I've thought about dropping my kids off at school and then just driving in whatever direction traffic wasn't going on that particular day. It's a fleeting thought though, and is one that is more often linked to the rat race grind and fantasy of carving a new reality in a far away place - preferably a small Utopian mountain town. Hubby dreams of such a place where he can pump gas and channel Socrates from Way of the Peaceful Warrior. It's a dream job I assure him would get old fast. But alas, we do think sometimes of taking a game spinner, plunking it on a road map and seeing which new locale it might point to.
These are more get out of Dodge thoughts and they've crept up more and more since moving to the Pacific Northwest, whereby hubby has worked 90% of every weekend for the past two years and where my kids have been involved in sports, dance or church activities which account for a good 75% of available weekends. This leaves slim to nil weekends to frapper la route.
But the
bye honey, gone for my run....back never if I can help it
stuff - that's an entirely different matter.
I like this guy's story and from an artistic sense, I like how he has painted an elaborate portrait of his weekend "away" in such a way that he remained hidden at that vanishing point (ie. the point on the horizon where perspective lines converge to), under the log covered by leaves, as it were. Sung to the tune of "Under the Fallen Log...down by the stream....under the fallen log, down by the stream..."
It's an apropos place for a guy who clearly wanted and needed to disappear, whether that be consciously or not. The irony is that rather than vanish, he is now the subject of intense media scrutiny.
And of course, the entire tale is made even that much more surreal by the fact that the dude's last name is Schreck. Now I don't mean to confuse the man for an ogre, but I do think there's more fiction than fact to his crazy weekend ordeal. For his sake, I hope he lives happily ever after and can emerge from his secret hiding spot under the log to a place of truly being the credible hero of his own story.