I'm writing my state driver's test today. Part of me doesn't want to vocalize that in case I have to gloss over impending failure.
But this other part of me wants to make it public, if only to help electric prod me to the Dept. of Morons and Vehicles or whatever it's called.
And then, once I pass the test, I need to book to do my road test. Which should be fun. I've come a long way in 20 years, which is only as long as I've been driving. I remember one hung-over incident, driving good-ole Ed, our white, Turbo boogie van a tad too fast down the rather steep Young Street hill in north-end Halifax and taking the left turn on Devonshire on two wheels. I grew up watching Starsky & Hutch you see. But in some ways, I'm still doing Starsky & Hutch tricks. I still drive too fast and I have a tendency to hug a little so slightly to the left in traffic....minivan optical illusions, if you will.
The worst thing will be having to parallel park, though. I haven't done that in 20 years. And I've survived perfectly fine in all six cities I've lived in these subsequent two decades. So hubby is going to take me out, show me the fine art of parallel parking (since I don't happen to have a vehicle that does it on its own), and while he's at it, subtly remind me of what a crappy driver I am.
Anyways, parallel parking got me thinking about my deficiencies and proficiencies. It appears I have way more of the former than latter, to the extent that if I was ever stranded on a desert island with an eclectic bunch of people, I would undoubtedly be voted off first.
For instance, here's a small, assorted list of things I cannot or have not learned to do in this life, owing somewhat to the fact that aforementioned hubby, my helpmate of some 23 years, can do all these things and more with great skill and finesse; and/or to my absolute lack of ability in this particular arena. So, some things I have not mastered include but are in no way limited to my inability to:
light a propane barbeque
drive a standard transmission vehicle
change the oil in my van
curl my tongue

keep a plant alive
find a missing item in the house (usually one I put away somewhere)

operate a power tool
flip an omelette without splatting it all over the pan

choose the correct answer in a multiple choice test

mow a lawn with a power mower

skate, golf, ski, or play tennis

paint a room
do a men's push-up
make tea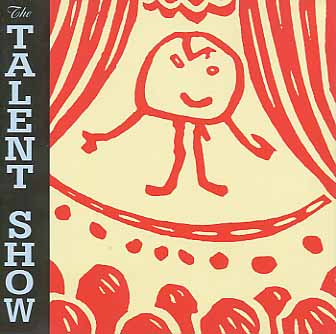 I do, however, have a number of miscellaneous talents that while not necessarily labeled as transferable skills, lend themselves to occasional and eclectic moments in life. For instance, I have been known to exhibit the unique ability to:
go it alone in a game of euchre or go for power in Hearts

procrastinate
play the "I'm not sure how things normally work" card with some success on committees

tune out the lovely melody of my screaming children while in public
find obscure information that others cannot

bend both arms at a slight backwards angle
blow bubbles with my spit
eat, drink, apply mascara and lipstick, talk on the phone, read Mapquest directions, and tickle kids knees in the backseat while driving (yes, that's me you saw in traffic that day)

drink zombies with zest
flare my nostrils without blinking

sweep floors
make a farting sound if you pull my finger

burn food without meaning to
make cool, pig noses to scratch my throat when it's itchy, which is often

trance dancing

a la

Snoopy spin without falling over or hitting too many people in the process
While these lists are in no way exhaustive, you've probably noticed that they do hint at my express lack of capabilities in most areas as measured in the annual surveys of magazines such as
Popular Mechanics, Home & Garden, Outside, Parents
or
Gourmet.
It's rather a shame, not to mention a cruel and unusual punishment that this has turned out to be my lot in life ~ having to depend on the generosity of others to do for me what I cannot. But I guess it's as
they
say: rough life, someone's gotta do it.


They,
of course
,
being the people who can do all the things and then some on the first and foremost list, while not seeming to possess a list of useless traits that run those of us who have rather long useless talent lists the risk of earning a place in the freaks and sideshow entertainment section of society.
So, now that I have shown off my procrastination talent once again, I will take my bow and go cram for this driver's test. I wonder if there'll be a question about multi-tasking in the vehicle while driving. I could totally ace that question. But what is it they say (
they
also being the smarty farties who get perfect scores on multiple choice exams) - always pick (c) if you don't know the answer? I suspect I'll have an awful lot of (c)'s.
OK, so true confession time is over on my end. It's time to spin the bottle elsewhere.
Tag team: you're it. What special talents - be they good, bad, ugly, or weird and wacky - do
you
possess that you're willing to admit to? If you can't think of any, click
here
and the universe will assign you a random talent.
TGIF.
** 4pm Update **
I passed the test with only two wrong but I was nervous as heck and visibly shaking while going through the touch-screen motions. Pretty hilarious. To be fair, I messed up on the one question, which was something about DUI penalty, which I didn't study because it's not my schtuff.
So now I'm scheduled for my road test tomorrow a.m. at the ungodly hour of 0745. The DOL dude winked at me when I asked if I had to take a vision test - his logic being, I'm guessing, that if I could catch his covert wink under the glare of the fluorescent state government lighting, I had damn good vision. The same dude is doing my road test assessment. I hope he's feeling equally generous tomorrow.
I may even have to wear a skirt for good measure.
** Saturday Update **
Well, I passed the road test so I'm now the proud owner of a Washington State Driver's License with one of the more hideous photos I have ever had the distinct horror of displaying on my driver's license in all its many incarnations.
I
didn't
wear the skirt but I did spritz on some of my Jessica McClintock perfume and I did listen empathetically when the assessor - nice guy - explained to me about the challenges of living with
diverticulitis
. I wanted to say,
wow, that's shitty
, but I didn't, owing to the small matter of a road test I had yet to pass.